Checklist of recorded insects from literature associated with non-crop plants growing in organic field of Mauritius
Latest version published by The Mauritius Herbarium on Oct 19, 2018 The Mauritius Herbarium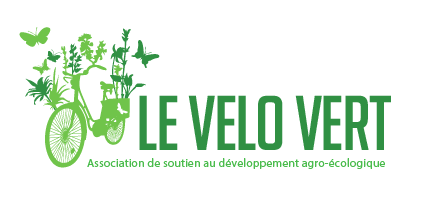 This dataset consists of a list of recorded insects from literature that have been recorded in non-crop plant species found during biannual qualitative surveys in and around pilot organic fields on the island of Mauritius, which started in 2017. To know on which plant species the insects were found, the plant species ID is found in the relational file (relatedresourceID), as well the data source. The full taxonomical information of the plant species in which insects were found is available in the non-crop flora checklist available at https://www.gbif.org/dataset/6fd6f172-5877-4ebb-857f-2a7da6201d3e.
The flora monitoring of eleven fields or greenhouses scattered around the island, which have different crops, is part of an effort from Mauritius NGO Le Velo Vert (LVV)to mainstream organic agriculture. LVV wants to highlight the importance of correct plant identification and the uses of non-crop species to improve and support organic farming. LVV believes sharing data will increase transparency and help cooperation of local, regional and global stakeholders of different fields to improve perspectives and multidisciplinarity, much needed to face the increasing problems of declining biodiversity and resources, and a growing human population. This database creating effort has been funded by BID Africa Call 2017, grant BID-AF2017-SMA_0316 https://www.gbif.org/project/aRCxBBF1BYU2C0us62ea4/getting-the-plants-to-all-dissemination-of-information-from-the-collection-of-the-mauritius-herbarium.)
Data Records
The data in this checklist resource has been published as a Darwin Core Archive (DwC-A), which is a standardized format for sharing biodiversity data as a set of one or more data tables. The core data table contains 154 records. 1 extension data tables also exist. An extension record supplies extra information about a core record. The number of records in each extension data table is illustrated below.
Taxon (core)

154

ResourceRelationship

288
This IPT archives the data and thus serves as the data repository. The data and resource metadata are available for download in the downloads section. The versions table lists other versions of the resource that have been made publicly available and allows tracking changes made to the resource over time.
Downloads
Download the latest version of this resource data as a Darwin Core Archive (DwC-A) or the resource metadata as EML or RTF:
| | |
| --- | --- |
| Data as a DwC-A file | download 154 records in English (15 KB) - Update frequency: as needed |
| Metadata as an EML file | download in English (12 KB) |
| Metadata as an RTF file | download in English (11 KB) |
Versions
The table below shows only published versions of the resource that are publicly accessible.
Keywords
agricultural biodiversity; flora; insect; Mascarenes; monitoring; organic fields
Contacts
Who created the resource:
Who can answer questions about the resource:
Who filled in the metadata:
Who else was associated with the resource:
Geographic Coverage
Mauritius
| | |
| --- | --- |
| Bounding Coordinates | South West [-20.535, 57.277], North East [-19.813, 57.881] |
Temporal Coverage
| | |
| --- | --- |
| Start Date / End Date | 2017-05-01 / 2018-06-30 |
Project Data
This dataset refers to repeated flora surveys of non-crop species in and around pilot organic fields, which is part of the Expansion en Maraichage Biologique avec Expertise Régionale (EMBER) [Expansion of organic agriculture on Mauritius with support of regional experts]
| | |
| --- | --- |
| Title | Getting the plants to all: dissemination of information from the collection of The Mauritius Herbarium |
| Identifier | BID-AF2017-0316-SMA |
| Funding | BID Africa Call 2017, grant BID-AF2017-SMA_0316 |
| Study Area Description | Eleven pilot organic fields around Mauritius |
| Design Description | Biannual qualitative survey of non-crop plants in and around organic fields |
The personnel involved in the project:
Point Of Contact
Geraldine D'Unienville
Sampling Methods
Scientific publication was screened for record of insects found locally in non-crop plants
| | |
| --- | --- |
| Study Extent | Pilot surveys organic fields in the island of Mauritius |
Method step description:
List of insects found in non-crop plants were extracted from a number of sources (Mamet & Williams, Rochecouste & Vaughan & Autrey). Taxonomy was updated using Global Names Resolver (https://resolver.globalnames.org/) and the GBIF backbone (https://www.gbif.org/tools/name-parser). The plant species where each insect species was found and the reference for the information is listed in a supporting file of this dataset.