Checklist of recorded insects from literature associated with non-crop plants growing in organic field of Mauritius
Versão mais recente publicado por The Mauritius Herbarium em Oct 19, 2018 The Mauritius Herbarium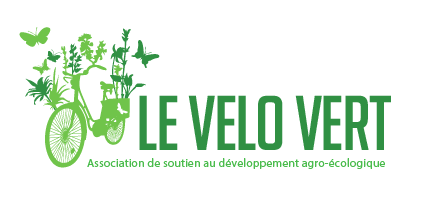 This dataset consists of a list of recorded insects from literature that have been recorded in non-crop plant species found during biannual qualitative surveys in and around pilot organic fields on the island of Mauritius, which started in 2017. To know on which plant species the insects were found, the plant species ID is found in the relational file (relatedresourceID), as well the data source. The full taxonomical information of the plant species in which insects were found is available in the non-crop flora checklist available at https://www.gbif.org/dataset/6fd6f172-5877-4ebb-857f-2a7da6201d3e.
The flora monitoring of eleven fields or greenhouses scattered around the island, which have different crops, is part of an effort from Mauritius NGO Le Velo Vert (LVV)to mainstream organic agriculture. LVV wants to highlight the importance of correct plant identification and the uses of non-crop species to improve and support organic farming. LVV believes sharing data will increase transparency and help cooperation of local, regional and global stakeholders of different fields to improve perspectives and multidisciplinarity, much needed to face the increasing problems of declining biodiversity and resources, and a growing human population. This database creating effort has been funded by BID Africa Call 2017, grant BID-AF2017-SMA_0316 https://www.gbif.org/project/aRCxBBF1BYU2C0us62ea4/getting-the-plants-to-all-dissemination-of-information-from-the-collection-of-the-mauritius-herbarium.)
Registros de Dados
Os dados deste recurso de checklist foram publicados como um Darwin Core Archive (DwC-A), que é o formato padronizado para compartilhamento de dados de biodiversidade como um conjunto de uma ou mais tabelas de dados. A tabela de dados do núcleo contém 154 registros. Também existem 1 tabelas de dados de extensão. Um registro de extensão fornece informações adicionais sobre um registro do núcleo. O número de registros em cada tabela de dados de extensão é ilustrado abaixo.
Taxon (core)

154

ResourceRelationship

288
Este IPT armazena os dados e, portanto, serve como um repositório de dados. Os dados e os metadados do recurso estão disponíveis para download no seção de downloads. A tabela de versões lista outras versões do recurso que foram disponibilizadas ao público e permite o rastreamento das alterações realizadas no recurso ao longo do tempo.
Downloads
Baixe a última versão do recurso de dados, como um Darwin Core Archive (DwC-A) ou recurso de metadados, como EML ou RTF:
| | |
| --- | --- |
| Dados como um arquivo DwC-A | download 154 registros em English (15 KB) - Frequência de atualização: quando necessário |
| Metadados como um arquivo EML | download em English (12 KB) |
| Metadados como um arquivo RTF | download em English (11 KB) |
Versões
A tabela abaixo mostra apenas versões de recursos que são publicamente acessíveis.
Palavras-chave
agricultural biodiversity; flora; insect; Mascarenes; monitoring; organic fields
Contatos
Quem criou esse recurso:
Quem pode responder a perguntas sobre o recurso:
Quem preencher os metadados:
Quem mais foi associado com o recurso:
Cobertura Geográfica
Mauritius
| | |
| --- | --- |
| Coordenadas delimitadoras | Sul Oeste [-20.535, 57.277], Norte Leste [-19.813, 57.881] |
Cobertura Temporal
| | |
| --- | --- |
| Data Inicial / Data final | 2017-05-01 / 2018-06-30 |
Dados Sobre o Projeto
This dataset refers to repeated flora surveys of non-crop species in and around pilot organic fields, which is part of the Expansion en Maraichage Biologique avec Expertise Régionale (EMBER) [Expansion of organic agriculture on Mauritius with support of regional experts]
| | |
| --- | --- |
| Título | Getting the plants to all: dissemination of information from the collection of The Mauritius Herbarium |
| Identificador | BID-AF2017-0316-SMA |
| Financiamento | BID Africa Call 2017, grant BID-AF2017-SMA_0316 |
| Descrição da Área de Estudo | Eleven pilot organic fields around Mauritius |
| Descrição do Design | Biannual qualitative survey of non-crop plants in and around organic fields |
O pessoal envolvido no projeto:
Ponto de Contato
Geraldine D'Unienville
Métodos de Amostragem
Scientific publication was screened for record of insects found locally in non-crop plants
| | |
| --- | --- |
| Área de Estudo | Pilot surveys organic fields in the island of Mauritius |
Descrição dos passos do método:
List of insects found in non-crop plants were extracted from a number of sources (Mamet & Williams, Rochecouste & Vaughan & Autrey). Taxonomy was updated using Global Names Resolver (https://resolver.globalnames.org/) and the GBIF backbone (https://www.gbif.org/tools/name-parser). The plant species where each insect species was found and the reference for the information is listed in a supporting file of this dataset.