Checklist of recorded insects from literature associated with non-crop plants growing in organic field of Mauritius
Última versión Publicado por The Mauritius Herbarium en Oct 19, 2018 The Mauritius Herbarium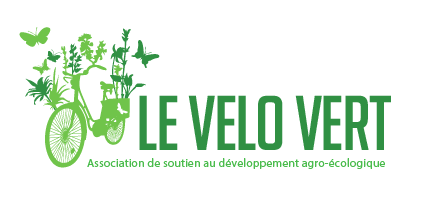 This dataset consists of a list of recorded insects from literature that have been recorded in non-crop plant species found during biannual qualitative surveys in and around pilot organic fields on the island of Mauritius, which started in 2017. To know on which plant species the insects were found, the plant species ID is found in the relational file (relatedresourceID), as well the data source. The full taxonomical information of the plant species in which insects were found is available in the non-crop flora checklist available at https://www.gbif.org/dataset/6fd6f172-5877-4ebb-857f-2a7da6201d3e.
The flora monitoring of eleven fields or greenhouses scattered around the island, which have different crops, is part of an effort from Mauritius NGO Le Velo Vert (LVV)to mainstream organic agriculture. LVV wants to highlight the importance of correct plant identification and the uses of non-crop species to improve and support organic farming. LVV believes sharing data will increase transparency and help cooperation of local, regional and global stakeholders of different fields to improve perspectives and multidisciplinarity, much needed to face the increasing problems of declining biodiversity and resources, and a growing human population. This database creating effort has been funded by BID Africa Call 2017, grant BID-AF2017-SMA_0316 https://www.gbif.org/project/aRCxBBF1BYU2C0us62ea4/getting-the-plants-to-all-dissemination-of-information-from-the-collection-of-the-mauritius-herbarium.)
Registros
Los datos en este lista de chequeo recurso han sido publicados como Archivo Darwin Core(DwC-A), el cual es un formato estándar para compartir datos de biodiversidad como un conjunto de una o más tablas de datos. La tabla de datos del core contiene 154 registros. también existen 1 tablas de datos de extensiones. Un registro en una extensión provee información adicional sobre un registro en el core. El número de registros en cada tabla de datos de la extensión se ilustra a continuación.
Taxon (core)

154

ResourceRelationship

288
Este IPT archiva los datos, sirviendo así como repositorio de datos. Los datos y metadatos están disponibles para descargar en la sección de descargas. La tabla de versiones muestra otras versiones del recurso que se han hecho accesibles al público y permite el seguimiento de los cambios hechos al recurso en el tiempo.
Descargas
Descargue la última versión de los datos como un Archivo Darwin Core (DwC-A) o los metadatos como EML o RTF:
| | |
| --- | --- |
| Datos como un archivo DwC-A | descargar 154 registros en Inglés (15 KB) - Frecuencia de actualización: cuando sea necesario |
| Metadatos como un archivo EML | descargar en Inglés (12 KB) |
| Metadatos como un archivo RTF | descargar en Inglés (11 KB) |
Versiones
La siguiente tabla muestra sólo las versiones publicadas del recurso que son de acceso público.
Palabras Clave
agricultural biodiversity; flora; insect; Mascarenes; monitoring; organic fields
Contactos
¿Quién creó el recurso?:
¿Quién puede resolver dudas acerca del recurso?:
¿Quién documentó los metadatos?:
¿Quién más está asociado con el recurso?:
Cobertura Geográfica
Mauritius
| | |
| --- | --- |
| Coordenadas límite | Latitud Mínima Longitud Mínima [-20.535, 57.277], Latitud Máxima Longitud Máxima [-19.813, 57.881] |
Cobertura Temporal
| | |
| --- | --- |
| Fecha Inicial / Fecha Final | 2017-05-01 / 2018-06-30 |
Datos del Proyecto
This dataset refers to repeated flora surveys of non-crop species in and around pilot organic fields, which is part of the Expansion en Maraichage Biologique avec Expertise Régionale (EMBER) [Expansion of organic agriculture on Mauritius with support of regional experts]
| | |
| --- | --- |
| Título | Getting the plants to all: dissemination of information from the collection of The Mauritius Herbarium |
| Identificador | BID-AF2017-0316-SMA |
| Fuentes de Financiación | BID Africa Call 2017, grant BID-AF2017-SMA_0316 |
| Descripción del Área de Estudio | Eleven pilot organic fields around Mauritius |
| Descripción del Diseño | Biannual qualitative survey of non-crop plants in and around organic fields |
Personas asociadas al proyecto:
Punto de Contacto
Geraldine D'Unienville
Métodos de Muestreo
Scientific publication was screened for record of insects found locally in non-crop plants
| | |
| --- | --- |
| Área de Estudio | Pilot surveys organic fields in the island of Mauritius |
Descripción de la metodología paso a paso:
List of insects found in non-crop plants were extracted from a number of sources (Mamet & Williams, Rochecouste & Vaughan & Autrey). Taxonomy was updated using Global Names Resolver (https://resolver.globalnames.org/) and the GBIF backbone (https://www.gbif.org/tools/name-parser). The plant species where each insect species was found and the reference for the information is listed in a supporting file of this dataset.